Bridgett spoke about selflessness, get rid of you – using Colossians 3:3 as an example
For you died, and your life is now hidden with Christ in God.
And Colossians 3:12 tells us some of the ways to do this.
Therefore, as God's chosen people, holy and dearly loved, clothe yourselves with compassion, kindness, humility, gentleness and patience.
To clothe yourself you are going to put it on, wear it, people can see what you wear, right?
So God is telling us we need to clothe ourselves with compassion – Strong's Greek 3628 says compassion is….. deep feeling about someone's difficulty or misfortune
Now let me read Matthew 5:43-48
43 You have heard that it was said, You shall love your neighbor and hate your enemy;
44 But I tell you, Love your enemies and pray for those who persecute you,
45 [a]To show that you are the children of your Father Who is in heaven; for He makes His sun rise on the wicked and on the good, and makes the rain fall upon the upright and the wrongdoers [alike].
46 For if you love those who love you, what reward can you have? Do not even the tax collectors do that?
47 And if you greet only your brethren, what more than others are you doing? Do not even the Gentiles (the heathen) do that?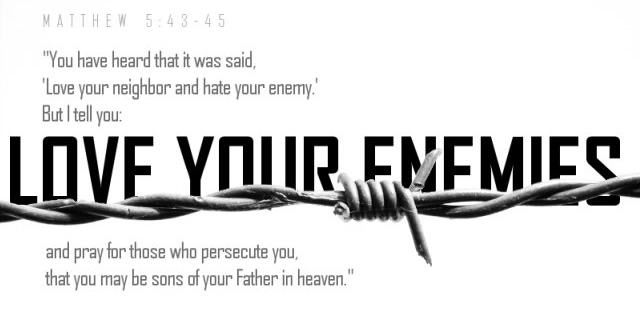 I have had to check myself in this area several times so let me ask you – do you have compassion?
When it is someone you perceive as an enemy – they have hurt your feelings, told lies about you or someone in your family, make fun of your belief in Jesus – whatever it may be that makes you see them as an enemy…..do you have compassion on them?
If they lose a loved one, get sick, lose their job….do you have compassion or are you secretly, in your heart, rejoicing at their calamity? Repent…..this is your opportunity to really show the love of Christ. If you show compassion, the love of Christ, can you imagine the impact it will have on that person, their family, their friends……we have to learn to let go of 'self' and be the light God has called us to be.
Next is kindness – Strong's Greek #5544 well-fit for use (for what is really needed); kindness that is also serviceable.
("useful kindness") refers to meeting real needs, in God's way, in His timing (fashion). Hence 5544 (xrēstótēs) is listed as a fruit of the Holy Spirit (Gal 5:22). With the believer, 5544 /xrēstótēs ("divine kindness") is the Spirit-produced goodness which meets the need and avoids human harshness (cruelty).
So you have compassion and use kindness to meet someone's real need, in God's way and in His timing.
Pastor Mitch has been talking about knowing God, to have a relationship with Him and in doing this we know His will, His ways so when it's time to meet someone's needs He will give us clear direction. I know He has done this for me and it usually involves getting self out of the way – it never 'feels' convenient to me and I'm tempted to not do it…..but as Bridgett said last week – I will follow Him, where He goes I will go.
Now we move on to humility
#5012 Strong's Greek is an inside-out virtue produced by comparing ourselves to the Lord (rather than to others). This brings behavior into alignment with this inner revelation to keep one from being self-exalting (self-determining, self-inflated). For the believer, 5012 /tapeinophrosýnē ("humility") means living in complete dependence on the Lord, i.e. with no reliance on self (the flesh)
This brings us back to 'self', what's inside of us – it tells us we are not to compare ourselves to others, it is not seeing ourselves as lower than someone else but to recognize we are nothing without God, we can do nothing without God, we know nothing without God.
#4240 gentleness - meekness ("gentle strength") which expresses power with reserve and gentleness. See 4236 (praotes).
For the believer, meekness (4240 /praýtēs, "gentle-force") begins with the Lord's inspiration and finishes by His direction and empowerment. It is a divinely-balanced virtue that can only operate through faith
I believe this means we do not move forward in our own power with our own words out of anger, hurt or fear but we put this power under His Lordship. We show gentleness to people by waiting on the Lord to give us inspiration, it might begin with a thought to do something that sounds outrageous to us but then He begins to give us direction and it lines us with His Word, then we have His Word which empowers us to move forward. I know my faith grows and that is how I take the first step in being gentle towards someone who in the flesh I do not like.
And the last thing mentioned is patience - #3115 in Greek properly, long-passion, i.e. waiting sufficient time before expressing anger. This avoids the premature use of force (retribution) that rises out of improper anger (a personal reaction).
And I found it interesting that it has to do with expressing anger and that it doesn't say we can't express it – it just says to be patient don't prematurely say something you are going to regret because when you speak instantly out of anger the words and actions are coming from the flesh – from your fear, anger and pride.
This will not bless a marriage, lead someone to Christ, help children to obey you as the Lord commands – speaking quickly will only teach people to avoid you, they know they can't talk to you about an issue because you are unwilling to move, to discuss, to see all areas that can lead to a peaceful answer. A husband may belittle his wife with his words because he has not learned humility before the Lord – he forgets the command the Lord has given him to love his wife as He loves the church.
Husbands, love your wives, just as Christ loved the church and gave himself up for her Ephesians 5:25
And wives you are not showing respect when you attack your husbands with words of anger
the wife must respect her husband Ephesians 5:33
Church, do not lash out when someone does not believe the way you do, that is not following God's command to love. We are to use the Word of God but not as a means to see everyone else as wrong. No, it is a journey we are all on and when there is a difference of opinion we need to seek God for revelation while we love our brother……clothe yourselves with compassion, kindness, humility, gentleness and patience.
By doing this God will either convict you where you need to change or He will work on the heart of the other person.
I know for me to keep these clothes on I need to daily be in prayer, reading His Word, speaking it out, asking God for wisdom and revelation, singing and praising my Father who has promised to give me help in these areas. I will know, other people will know that it was only through Jesus Christ that I was able to walk in compassion, kindness, humility, gentleness and patience because it goes against what the world teaches us to do.
(C)Has Breath Publishing LLC